Description
The April 7th First Friday Art Walk is a perfect way to experience an evening of art, education and relaxation in our award-winning Arts Town. This self-guided tour and year-long event invites you to explore the heart & soul of our art scene on the First Friday of every month from 6 - 9 p.m. Enjoy art galleries and working studios while you meet with many of our talented, local artists. Stroll and enjoy beautiful evenings in Downtown Delray as you navigate your way through myriad styles of art. The Art Walk features three artistic areas; Atlantic Avenue, Pineapple Grove and Artists Alley.
This is a FREE event (no ticket, pass, coupon required) - just show up and start wherever you'd like! Don't forget to use #DelrayArtWalk when you share your Art Walk photos on Facebook, Instagram or Twitter!
Participating Galleries & Studios
Pineapple Grove Galleries:
A-Z Picture Framing Gallery 4/7 Art Walk Special: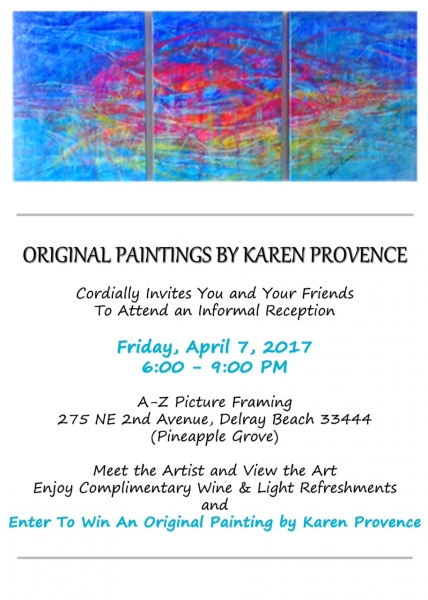 Gallery at Studio 5 4/7 Art Walk Faeture: Artist John Spec - known for his use of textures and exquisite color combinations combined with various elements of crystals gives his work a sense of grace and tranquility. Each piece has its own sense of being and will fill your room with emotion. John has shown his work throughout his career all over the South Florida region: galleryatstudio5.com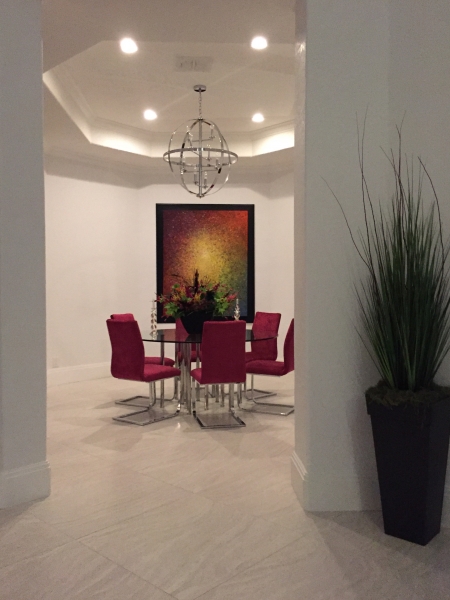 The mAe (NEW) - 4/7 Art Walk Special: The mAe Gallery has original acrylic on canvas paintings by Amelie Grooscors featured this month. Come by on First Friday for wine & cheese, and meet the artist! Amelie Grooscors will be at the gallery over the weekend as well. Special promotions will be available on selected art pieces.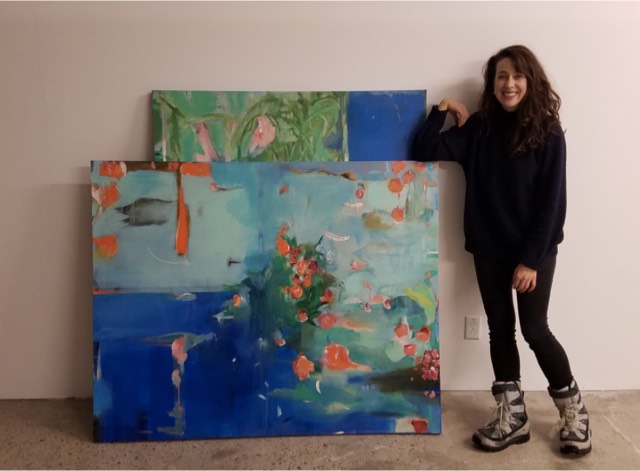 Artist Alley Galleries & Working Studios:
4th Avenue Photography & Video
Amanda Johnson 4/7 Art Walk Special: Bringing in the spring and summer season with a special selection of textiles, paintings and pillows. Come enjoy a glass of bubbly and join in on the festive atmosphere of Artists Alley. Click here to learn more.

Ellen Miller (NEW)
Magnus & Gordon Gallery 4/7 Art Walk Special: special discounts on original art work, wine and Russell Stovers Chocolates as well a chance to meet the artists Brenda Gordon and Magnus Sebastian.
Tracy Culiner (NEW)
Atlantic Avenue Galleries:
Artists' Guild Gallery, an auxiliary of the Boca Raton Museum of Art 
Black Pearl Fine Art - 4/7 Art Walk Special: 40% off Gift Items & 25% off store-wide sale during the First Friday Art Walk.
Blue Gallery  - 4/7 Art Walk Special: "Double the art, double the fun!"  It's an exciting time at the Blue Galleries located at 600 & 616 E. Atlantic Ave. Come visit our new modern gallery filled with cutting edge works of art.
It's only a step away from the popular Blue Gallery known for showcasing some of the worlds most acclaimed Israeli artists. At both locations enjoy a 15% discount on all art during this evening event.
Cornell Art Museum - 4/7 Art Walk Spceial: We will be featuring artwork by FAU students at the April 7th Art Walk. Stop by to view their exhibit and our ongoing "Fabricated" exhibit, while enjoying some wine & light bites!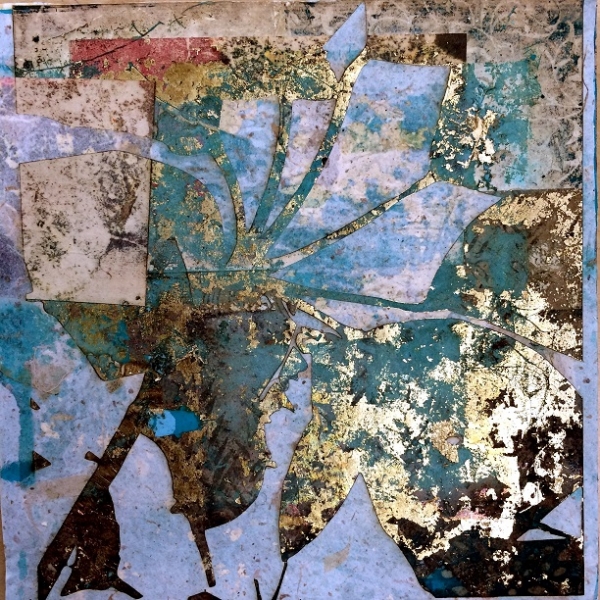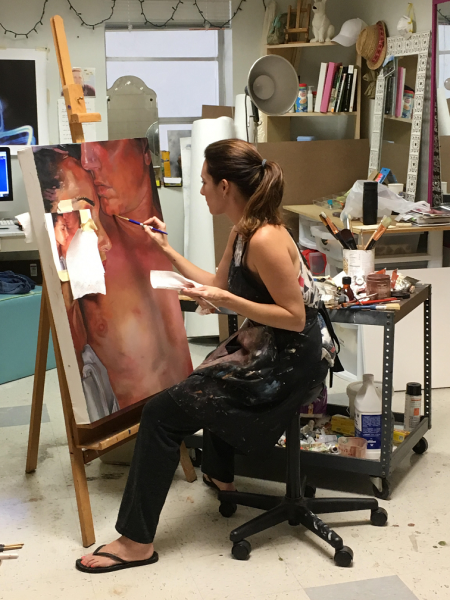 For information on parking, visit: www.downtowndelraybeach.com/parking
*We recommend the Delray Beach Public Library (free parking) or Old School Square Parking Garage for Art Walk parking, located at:
95 N.E. 1st Avenue
Delray Beach, FL 33444
(Next to & above the Greater Delray Beach Chamber of Commerce), parking is free before 4 p.m. and $5 afterward
Artists Alley (337 NE 3rd Ave - The corner of 3rd Street & "Artists Alley" between NE 3rd Ave & NE 4th Ave), Pineapple Grove (NE 2nd Avenue), Atlantic Avenue (West of the Intracoastal Bridge to Swinton)
Delray Beach
,
FL
33444