Description
The March 2nd First Friday Art Walk is a perfect way to experience an evening of art, education and relaxation in our award-winning Arts Town.
This self-guided tour and year-long event invites you to explore the heart & soul of our art scene on the First Friday of every month from 6 - 9 p.m. Enjoy art galleries and working studios while you meet with many of our talented, local artists. Stroll and enjoy beautiful evenings in Downtown Delray as you navigate your way through myriad styles of art. The Art Walk features three artistic areas; Atlantic Avenue, Pineapple Grove and Artists Alley.
This is a FREE event (no ticket, pass, coupon required) - just show up and start wherever you'd like! Don't forget to use #DelrayArtWalk when you share your Art Walk photos on Facebook, Instagram or Twitter!
Participating Galleries & Studios
The SET:
Space of Mind Creative Studio & Schoolhouse
Spady Cultural Heritage Museum
Pineapple Grove Galleries:
Artist Alley Galleries & Working Studios:
Atlantic Avenue Galleries:
For information on parking, visit: DowntownDelrayBeach.com/Parking
*We recommend the Delray Beach Public Library (free parking) or Old School Square Parking Garage for Art Walk parking, located at:
95 N.E. 1st Avenue
Delray Beach, FL 33444
(Next to & above the Greater Delray Beach Chamber of Commerce), parking is free before 4 p.m. and $5 afterward
Downtown Delray Beach (Pineapple Grove, Artists Alley, Atlantic Avenue)
Delray Beach
,
FL
33444
Events
Annual 20% off Sale--Gallery at Studio 5
Annual 20% off Sale- March 2nd only! Come visit the Gallery at Studio 5 and experience a new form of contemporary art. Texture mixed with exquisite color combinations and shimmering particles of colored crystals are added to give vibrancy and life to the work done by local artist John Spec.
"Active" at Arts Warehouse
Featuring Artwork from Russel Bellamy, Jen Clay, Sarah Knouse, Nick Mahshie, Cherie Saleeby. Be sure to visit our 3 new Artists in Residence this month on the 2nd floor as they show their process and speak about their work.
James P. Kerr 14th Annual Exhibition
Cacace Fine Art opens the 14th Annual Exhibition of the original oil paintings of James P. Kerr. The gallery is full of his new oil paintings of our beach here in Delray and the Loxahatchee Wetlands. There will be a wine and cheese reception and a chance to meet the artist.
Lynn University Photography Exhibit
The Cornell Art Museum welcomes Lynn University Photography Students as the Spotlight Gallery feature for the month of March. The students work will feature an exploration and risque interpretation of Pop Culture--both in 2D and digital art forms.
20% off at Debra Somerville Gallery
Enjoy 20% off all displayed art work--one night only!
Relativity Art Exhibit Opening Reception
Join us for wine, cheese and ART! We are excited to launch the RELATIVITY Exhibit featuring artists Marco Fidel Nunez Suarez and Sullivan Hess.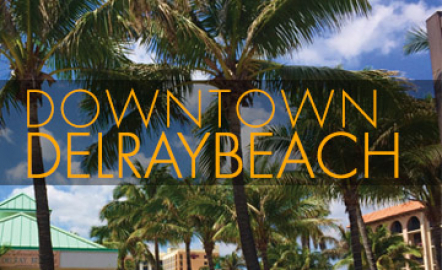 The Fine Art of Living with Art
The mAe Gallery presents an assortment of local, national, and international artists focusing on the Fine Art of Living with Art. Join us for drinks and small bites from 6-9pm.
From Amanda: I have been working in fabric for several years now. It has always been my dream to create mixed media portraits. This year I have taken the plunge, incorporating my textiles, spray paint, stencils, sewing and any other suitable tools for mark making and self expression.