Description
Savor the Avenue 2020 is now Sold Out.
Many restaurants run a waitlist and some even "Savor OFF the Avenue" with a special menu in their regular dining room. While seating is limited at the Savor table, we encourage you to come down and enjoy the ambience on the street and then dine inside your favorite restaurant. 
This 12-year-old tradition of dining under the stars on East Atlantic Avenue is a four-course sit-down downtown Delray Beach dining experience you won't want to miss. Each restaurant will be serving a specially designed four-course dinner with beverage pairings.
The 12th Annual Savor the Avenue is opening its reservations on FEBRUARY 1ST!
DATE: MONDAY, MARCH 23, 2020! Rain Date: March 24, 2020
TIME: 5:30 p.m. to 9 p.m.
LOCATION: Downtown Delray Beach on East Atlantic Avenue from Swinton Avenue to East Fifth Avenue (U.S. 1) outside on the street.
CHARITY BENEFICIARY: 
Please welcome our 2020 Savor the Avenue edition beneficiary: COMMUNITY GREENING! Community Greening is engaging people to be proactive in creating resilient and sustainable communities. You can Learn more here.
!! WE ARE PROUD TO ANNOUNCE THE PARTICIPANT RESTAURANTS FOR 2020 !!
***RESERVATIONS BEGIN ON FEBRUARY 1ST***
OUR THANKS TO SAVOR THE AVENUE 2020 SPONSORS:
JM Lexus, Whole Foods Market, Menin Development, Inc., 4th & 5th Delray, Atlas Event Rental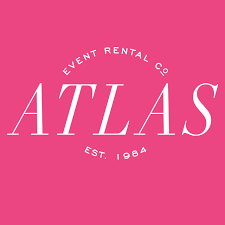 Event Details:
RESERVE YOUR SEAT: (no ticket to be purchased—reservations only) Reservations are to be made directly with the restaurant of your choice. Review the restaurant listings and menu offerings within this section. Menus are available online at Bocamag.com/Savor-The-Avenue-2020 or DowntownDelrayBeach.com/SavorTheAvenue or at the restaurant.Contact the restaurant of your choice to make a reservation. Seating is limited.Reservations reserved with a credit card depend on each restaurant's policy.
HOW TO CHECK IN AT THE EVENT: Arrive the evening of March 23 and make your way to the restaurant location on East Atlantic Avenue. Each restaurant's tables will be near its physical location.Check in with the host/hostess to receive your Savor the Avenue lanyard. Show the lanyard to receive complimentary cocktails at beverage stations within the event. A Savor restaurant map will be listed on DowntownDelrayBeach.com/SavorTheAvenue
TABLE DÉCOR CONTEST: For the eighth year, Savor the Avenue restaurants will be competing for the "Best in Show" table.From elegant to eclectic, each restaurant stages a unique theme through its table settings to showcase its special style or cuisine. Arrive early and walk the Avenue to view the beautifully decorated tables.Don't forget to vote for the People's Choice Award by voting for your favorite Savor the Avenue tablescape by uploading a picture of it to Facebook or Instagram, using #SavorPeoplesChoice and checking into or tagging the restaurant name. A judging panel will also be scoring the tables to award three top prizes to the restaurant with the best table décor.
GREET, TOAST & DINE:
5:30 p.m. to 6:15 p.m.: After checking in,enjoy a complimentary drink during thewelcome reception provided by each participating restaurant. Locate your seats at Florida's longest dining table, and prepare to enjoy a beautiful night.
6:15 p.m.: Seating begins. Welcome comments and grand toast to kick off the dinner feast.
6:30 p.m. to 9 p.m.: Four-course dinner served with custom adult beverage pairings.
7:30 p.m.: Table décor contest winner announced.
Attire: Downtown Delray Beach evening casual or themed depending on the restaurant motif.
PARKING: Public parking lots and garage parking are available, as well as some valet locations. Atlantic Avenue will be closed
during the event. Side streets will remain open for vehicle access. (East Atlantic Avenue is closed from Swinton to Federal Highway to vehicle traffic.)
GARAGES:
Old School Square Parking Garage - Northeast First Street and Northeast First Avenue
Robert Federspiel Garage - Southeast First Avenue between Atlantic and Southeast First Street
4th & 5th Delray Garage - Southeast Fourth Avenue between Atlantic and Southeast First Street
Visit DowntownDelrayBeach.com/Parking for more information.
Produced by Downtown Development Authority of Delray Beach, FL, Delray Beach magazine and Boca magazine.
East Atlantic Avenue in Downtown Delray Beach
Delray Beach
,
FL
33444