Downtown Delray Beach businesses encourage you to Shop Small and support the local economy and the businesses you love! We continue to promote dining local, shopping local and staying local both night and day in Downtown Delray Beach. The shops, salons, restaurants and cafes invite you to shop in the Happiest Seaside Town in South Florida! So grab a friend and explore Downtown Delray in detail. You'll find there is a lot more than you ever imagined.
Merchant Promos/Events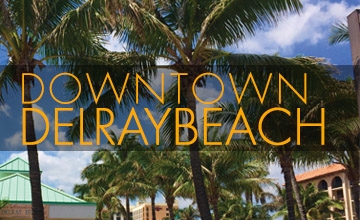 Wing Wednesday
Wed
Wed, 07/17/2019
to
Fri, 08/16/2019
1/2 off wings. Dine in only. Cannot be combined with other offers. Also enjoy a $4 Bud Light or Miller light pint

Adulting
Mon
Tue
Wed
Thur
Fri
Fri, 07/19/2019
to
Tue, 08/18/2020
Coaching program to help young adults transition to adulthood. Topics include social, emotional & professional life...
Art Crew | Art Group
Tue
Tue, 08/13/2019
Arts Warehouse is hosting an artist-run group providing artists a space to meet, connect and collaborate. Open to all art...