Description
Old School Square Touches Lives! Old School Square Center for the Arts, Inc. is a non-profit organization that has served the greater Delray Beach community through visual and performing arts and entertainment for over 25 years.
This award-winning, nationally recognized center successfully combined historic preservation and the arts, igniting the 1990's renaissance of downtown Delray Beach. The early 20th century school buildings located on the Old School Square campus are listed on the National Register of Historic Places as "Delray Beach Schools." The buildings were beautifully restored and re-adapted as the Cornell Art Museum (c. 1913), Crest Theatre (c. 1925) and Fieldhouse (c. 1925). The Pavilion, which opened in 2002 is an outdoor entertainment venue and the Creative Arts School offers art, photography, digital imaging and writing classes in studios located on the 2nd floor of the Crest Theatre building.
As the community's gathering place for everything from free concerts, to Town Hall meetings, to festivities surrounding the 100-foot Christmas Tree and so much more, Old School Square continues to be the beating heart. The campus welcomes over half a million people each year for programs, classes, events and rental activities. Old School Square also serves as a venue for community, corporate, private and media events. For information on all programs and services, call 561-243-7922 or visit OldSchoolSquare.org.
Old School Square programs are sponsored in part by the City of Delray Beach, the Delray Beach Community Redevelopment Agency, the Palm Beach County Tourist Development Council and the State of Florida through the Florida Department of State, Division of Cultural Affairs, and the Florida Council on Arts and Culture.
Highlights
Accepts Credit Cards
Bike Parking
Full Bar
Good for Groups
Good for Weddings
Live Entertainment
Meeting Space
Outdoor Seating
Private Events
Street Parking
Wheelchair Accessible
Wi-Fi
Promotions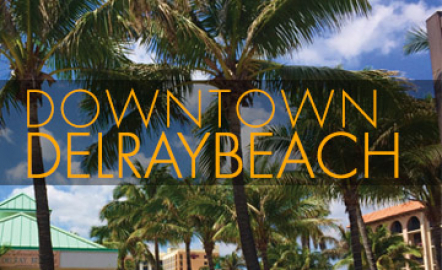 Classic Albums Live: Led Zeppelin, IV
CLASSIC ALBUMS LIVE takes the world's greatest musicians to faithfully recreate albums exactly the way they were recorded.
THE DRIFTERS…one of Rock & Roll's founding vocal groups is once again touring the U.S. under the auspices of their original management team.