Description
Savor the Avenue is our signature tradition of dining under the stars in the middle of Atlantic Avenue. The event on Monday, March 27, 2023 will be our 14th annual Savor the Avenue, featuring a four-course legendary downtown Delray Beach dining experience. 
To attend Savor the Avenue, reservations must be made with the participating restaurants listed below. Reservations are LIMITED as each restaurant is provided a specific amount of seats. 
***The event is SOLD OUT, but you can still come downtown on Monday and check out the unique tablescapes and dine in any of our restaurants!
 
PARTICIPATING RESTAURANTS: 
See the Savor the Avenue photo gallery for a view of the table scapes and themes they were all truly amazing!! 
WHERE:
Right on the street, outdoors on E. Atlantic Ave., at tables stretching from Swinton Ave. to East Fifth Ave./U.S. 1. #OutsideDining
WHEN
Monday, March 27, 2023 from 5:30 pm - 9 pm.
Rain Date: Tuesday, March28, 2023
WHO IT BENEFITS:
The Achievement Centers for Children and Families (ACCF) 
HOW TO CHECK IN AT THE EVENT:
You'll need to check in at the restaurant location on the Avenue the night of; you'll get a lanyard to identify you as a Savor participant.
TABLE DÉCOR CONTEST:
For the tenth year, Savor the Avenue restaurants will be competing for the "Best in Show" table. From elegant to eclectic, each restaurant stages a unique theme through its table settings to showcase its special style or cuisine. Arrive early and walk the Avenue to view the beautifully decorated tables!
THANK YOU TO OUR SAVOR THE AVENUE 2023 SPONSORS and PARTNERS:

Atlas Event Rental, Hotels At Sea, Celebrity Cruises, 4th & 5th Delray, Menin Development, Inc., Grimes Events & Party Tents, The Cart Shop, Pebb Capital - Sundy Village, International Materials, Inc.
THANK YOU TO OUR IN-KIND SPONSORS: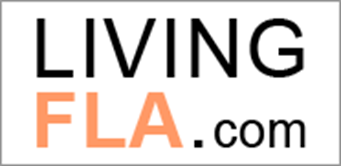 ---
Interested in becoming a Sponsor for Savor the Avenue?  Contact us dda@downtowndelraybeach.com View Savor the Avenue Sponsorship opportunities here.

Produced by Downtown Development Authority of Delray Beach, FL, Delray Beach magazine and Boca magazine.
East Atlantic Avenue in Downtown Delray Beach
Delray Beach
,
FL
33444