Description
Updates as of 9/8/2020:
Prime is moving ! Prime will be serving all our Prime Steaks and Seafood at our sister Restaurant Baciami in Boynton Beach.
Stay tune for new location updates coming soon !
___________________________________________
FATHER AND SON DUO STEVEN PELLEGRINO, SR., AND STEVEN PELLEGRINO, JR., TREAT GUESTS TO THE DINING EXCELLENCE AND CLASSIC GLAMOUR OF DECADES PAST WITH PRIME, A TUSCANY STYLE STEAKHOUSE LOCATED IN THE HEART OF DELRAY BEACH, JUST OFF ATLANTIC AVENUE, SERVING GUESTS CERTIFIED USDA PRIME BEEF.
MARVEL AT PRIME'S SWANKY INTERIORS AND DAZZLING HAND-PAINTED MURALS. IN ADDITION TO LUXE BAR AND DINING ROOM SEATING, PRIME ALSO FEATURES AN ARRAY OF INTIMATE INDOOR AND OUTDOOR PRIVATE DINING AREAS, AND AN EXPANSIVE PRIVATE TROPICAL GARDEN RICH WITH FOLIAGE THAT MAKES THE PERFECT BACKDROP FOR FAMILY GATHERINGS AND PRIVATE FUNCTIONS.
DISCOVER TRUE ITALIAN HOSPITALITY AT OUR SISTER LOCATION IN THE HEART OF BOYNTON BEACH – BACIAMI, ITALIAN FOR KISS ME, PRESENTS AN UNFORGETTABLE EVENING OUT WITH AUTHENTIC ITALIAN DISHES WORTHY OF DESTINATION DINING.
FROM OLD-WORLD HISTORIC COLORS UTILIZED THROUGHOUT BACIAMI'S DESIGN TO THE FINEST QUALITY INGREDIENTS, BRICK OVEN IMPORTED DIRECTLY FROM ITALY, AND ATTENTION TO DETAIL GOES WELL BEYOND THE MENU.
DELIGHT IN OUR DELICIOUS OFFERINGS FROM OUR HOUSE-MADE FRESH PASTA AND WOOD BURNING BRICK OVEN PIZZAS TO VEAL SALTIMBOCCA AND ORGANIC CHICKEN DISHES TO PERFECTLY GRILLED BRANZINO. YOU ALWAYS HAVE A SEAT AT OUR TABLE.
STEVEN PELLEGRINO SR.
STEVEN PELLEGRINO JR.
Highlights
Accepts Credit Cards
Accepts Reservations
Delivery Dudes
Full Bar
Good for Dancing
Good for Dinner
Good for Groups
Good for Weddings
Happy Hour
Has TV
Late Night
Live Entertainment
Meeting Space
Outdoor Seating
Private Dining
Private Events
Take-out
Wheelchair Accessible
Wi-Fi
Happy Hour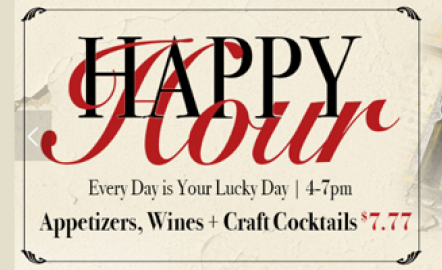 $7.77 Happy Hour at Prime
Lounge area
Your Lucky Days are here at Prime! Appetizers, Wine & Craft Cocktails for $7.77!